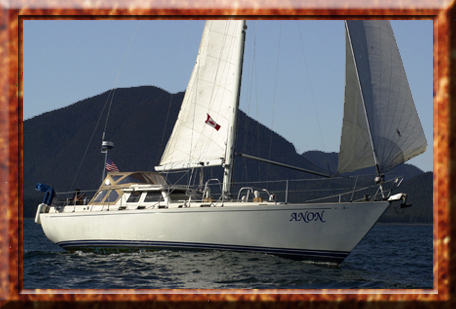 All was well, and the ANON set sail at the end of April. We set anchor in Friendly Cove on May 8, 2004.

However, once we arrived, we realized that the way the underwater rocks were laid out significantly reduced our acoustic 'visibility' to the whole of Nootka Sound. We quickly realized that in order to maintain a proper vigil, we would have to leave the cove and spend most of our time sailing in the open waters of Nootka Sound and the Pacific Ocean.

The ANON logged 313 hours of sail during the month of May alone. Typically, we would set sail from Friendly Cove, and sail a triangle from Nuchalitz to the north and Estevan Point to the south. Although there were times when we would sail as far north as Kyuquot, as far south as Ucluelet, and as far west as La Peruse Banks.