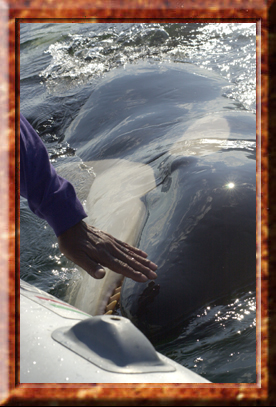 "And in the absence of his family's social environment, Luna has become focused on the next best thing: people.

"Last summer there were several reports of Luna 'attacking' sailboats and breaking rudders. Clearly, many of the reports were journalistic exagerations, but he is a very, very intelligent creature. He has quickly figured out that to get a boat to stop, he simply has to push hard on the rudder."

"He is not 'attacking' these boats, he is simply seeking out substitutions for those social interactions which other orca get by virtue of living with their family."
Read more about Luna protection...


If you would like to discuss how
you can help us keep Tsux'iit free,
please contact us.