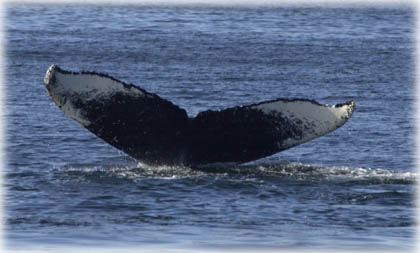 Obtaining humpback whale identification shots can be quite difficult, especially so since we are dedicated to being 100% unobtrusive.

It can take several hours just to get one shot. Always under sail, and always a fair distance away from the whales so as not to interrupt their natural behaviors, we are always excited when the whales surface, and then perform a photo-op fluke-up dive.

Still, we are dedicated to our cause, and so we take the extra time needed to gather the data we desire.