---

| | | | |
Act NOW! for LUNA
and help keep him safe!
Luna, also known as L98, has been separated from his pod for the past three years. The five year old orca currently lives in Nootka Sound, approximately 200 km north of his family's summer range. Most years, his family leaves their summer home around the San Juan Islands and Victoria in the fall, and heads north, past Nootka Sound.

The Southern Resident community of orcas, to which Luna belongs, is in serious trouble. Many of its members were captured in the 1970s for public display, and their numbers have declined significantly over the last decade. They are currently listed as endangered in Canada and in Washington State. As a social creature, Luna needs his community as much as they need him. "Resident" orcas are among the most social beings on the planet. Individuals spend their entire lives within the family ("matriline") to which they are born. Luna's voice clearly identifies him as a member of the "L2" matriline, named after his grandmother. Knowing this, scientists fully expect that if Luna and members of his family hear one another, they will reunite.

The following petition will be presented to Fisheries and Oceans Canada (DFO), its US counterpart, the National Marine Fisheries Service (NMFS) and the Mowachaht / Muchalaht First Nations.

We, the undersigned, support:


Sustainable federal funding for comprehensive monitoring & enforcement programs to safeguard Luna and prevent interactions with people while he remains in Nootka Sound;

A concerted effort by Fisheries and Oceans Canada and the US National Marine Fisheries Service to facilitate a natural reunion of Luna with his community;

Continued dialogue and cooperation between DFO and the Mowachaht/Muchalaht First Nations;

Reuniting Luna with his community as soon as possible.



We promise that the information you provide here will be used solely for the purpose of this petition, and will never, ever be sold nor given to any 3rd parties. We respect your privacy, and deeply appreciate your thoughtful actions.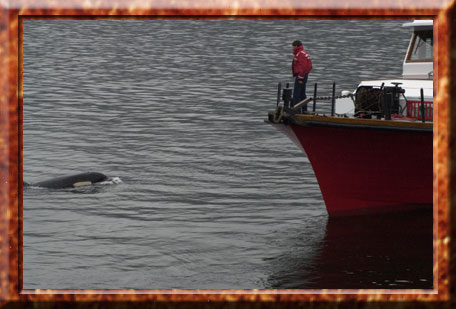 All images Copyright (C) 2000-2005, Line & Keith Wood. All Rights Reserved.
Copyright (C) 2000-2005, Cognisense, Inc. All Rights Reserved. Custom Software Development by Cognisense.
Contact us at info@ANON.org for more information about Act NOW! for Luna